FAQ: Everything you need to know for the 2019 Music Therapy Ride
By Music Heals August 16, 2019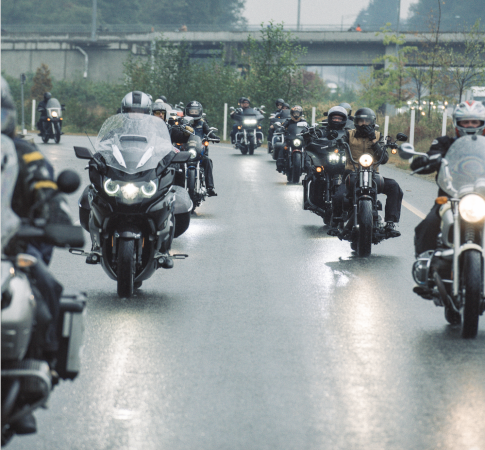 Are you ready for the Music Therapy Ride in partnership with Bikers for Autism!?
This fun summer event in Pemberton on August 24 has a lot going on – and with an overnight stay, some of you may be curious about some important things. Like where do I register? Where am I gonna sleep? And will there be food!?
Don't worry, we've got you. We're here to answer your Frequently Asked Questions and give you all the information we think you'll need!
Where do we meet?
Registration will be open from 8AM – 10AM at Grand Villa Casino in Burnaby!
            Grand Villa Casino Hotel & Conference Centre
            4331 Dominion St, Burnaby, BC V5G 1C7
Make sure to check out the map in your MTR email to see where you can park your bike! Once you are ready to register, sign your waiver, collect your wristband and visit the ATM for some last-minute cash.
REMINDER: Cash is QUEEN at the event! Bring as much cash as you think you'll need so you can get everything at the event as fast and conveniently as possible.
What's included in my ticket?
Funny that you ask! If you'd like to read a descriptive list of some fun things that are included in the event, check out our blog post HERE! But I guess we can tell you the short version here, too. Your Music Therapy Ride ticket includes:
VPD Escorted ride from Burnaby to Pemberton
Snacks at the Carter Motorsports Pitstop at Chances Casino in Squamish
Camping gear transported by International Motorsports
Drink ticket
Lunch voucher (lunch provided by Lil Chef Bistro)
Axe throwing
Live music from Daniel Wesley, Ashleigh Ball, Buckman Coe and special guests
International Motorsports Tent valet
What are any extra costs?
Everything you need is covered (first meal, Whistler Water, a place to set up your tent, etc.) – but if you'd like more food and boozy drinks, those come at a bit of an extra cost.
DINNER: Dinner comes at an extra cost for General Admission tickets and will also be catered by Lil Chef Bistro, who have created a completely different menu for the switchover and will provide options for all dietary needs! (Food tickets will be available for purchase at the merchandise table on site.)
DRINKS: Your first drink is on us, but the rest is on you (a suggested donation of $5 per ticket)! Portions of sales from these beverages will be donated right back to Music Heals and Bikers for Autism, so you can feel good knowing that your money is going to a great cause. (Drink tickets will be available for purchase at the merchandise table on site.)
ITEMS FOR SALE: There will be a live and silent auction at the event, so you're very welcome to bid on as many items as you like!
Is all food included in the price of my ticket?
Breakfast is included in Burnaby for all riders.
A snack is included in Squamish for all riders.
Lunch is included in Pemberton for all riders.
A small breakfast (coffee and muffins) is available for all riders on Sunday, August 25 in Pemberton.
Dinner is NOT included with General Admission tickets (though it IS included for VIP ticket holders).
It is $20 for a dinner ticket, so make sure to bring cash!
Will there be an ATM machine on site in Pemberton?
Nope! There will not be an ATM machine on site. We recommend you with withdraw cash prior to leaving for Pemberton to make sure you have the best experience at the Music Therapy Ride.
When will I get all my stuff for the event?
Once you register (whether at the starting point in Burnaby or when you arrive in Pemberton!), you'll receive everything you need for the event:
Event program
A map of the grounds
Waiver
Sponsor inclusions
Drink ticket
Lunch voucher
Age verification wristband
VIP lanyard (if applicable)
Since it's a campground…will there be any bathrooms!?
Don't worry, you won't have to hide behind a bush and bribe your friends for every square piece of toilet paper. On the grounds, there will be portable trailer washrooms – with handwashing sinks and all! And there will also be porta potties for use that belong to the campsite.
What do I need to bring?
If you're riding a motorcycle to the event, you can drop off your camping gear with our International Motor Sports Tent Valet on Friday August 23 from 4PM – 7PM.
            International Motor Sports Motorcycle Co.
            3057 Grandview Hwy, Vancouver, V5M-2E4,
If you're driving on your own – just bring along everything you would bring with you on a one-night camping trip! Tent, sleeping bag, flashlight, weather-dependent clothing, toiletries, bug spray, sun screen, cash, etc. You know the drill.
Is this a BYOB event?
As West Coast campers, we know that bringing your favourite beer is a staple for hanging out in the middle of nowhere. At the Music Therapy Ride, you can bring your own booze for drinking in the comfort of your personal tents – but on the event grounds, we encourage you to purchase drinks that have been provided to us by our generous sponsors as most of it has been donated and all of those proceeds will go right back to Music Heals and Bikers for Autism!
How many riders will there be?
We estimate that we will have 140 riders for the Music Therapy Ride and even more attending the event!
I'm not spending the night in Pemberton. Can I leave the campsite whenever I want to?
Yep! Riders and participants are welcome to leave whenever they would like.
Who can I talk to if I have more questions?
Email Cindy@musicheals.ca for any more questions you've got about the Music Therapy Ride!
We can't wait to see you there!
Share this article on social media: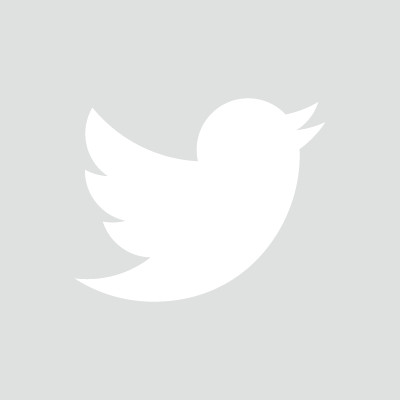 MUSIC THERAPY BLOG