Ridge Meadows Association for Community Living brings mobile Music Therapy sessions to family driveways
By Music Heals June 23, 2020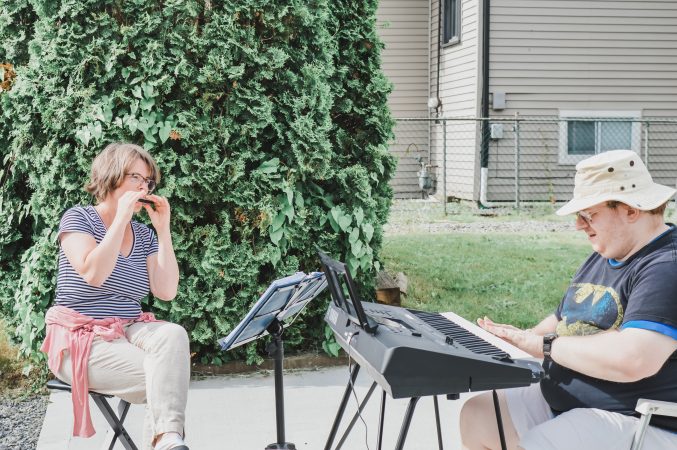 At Ridge Meadows Association for Community Living, individuals and families are offered a number of outreach and mobile support services catered to adults and children with disabilities. For some of these individuals, the challenge of getting themselves or a loved one to and from services can be an added burden, especially during the pandemic. Because of this, most of their services are already provided in family homes or at other sites such as pre-schools, rec centres or individual places of employment.
When the music therapy room stayed empty after the lockdown began, Birgit Giesser, the RMACL music therapist, thought her work had disappeared. But bringing a support service to recipients is not a new concept for RMACL, so they knew there was another way to bring the services that were needed most.
"I realized that we all had to adapt and find ways to function, and that I needed to model not only survival but also how to thrive in a rapidly changing world," says Birgit. "Music therapy for me is about activating the joy, curiosity and skills we have within us and sharing them with one another. Music makes our lives meaningful and helps us cope with challenges."
In this time, it was crucial to connect with students who might potentially feel quite isolated – who may not fully understand the pandemic but are still experiencing the full breakdown of their normal lives. So, Birgit reached out to Margaret Ickert at RMACL to create a way to continue providing music therapy through mobile sessions while still following all public health guidelines.
"During COVID, I think many people have a renewed appreciation of our need for social connection," shares Margaret. "For some of the people we support, the isolation forced upon us all by COVID has been incredibly challenging. We cannot stress enough how valuable these mobile sessions have been. For some participants, these brief sessions are one of the very few personal connections to the outside world and are one of the few activities that have brought purpose, joy and levity to their daily lives."
How does mobile music therapy work?
Since RMACL is used to providing mobile services in multiple locations to their participants, Birgit was determined to make her music therapy sessions as rich and rewarding as if they were in the studio. To keep the sessions equally safe while still being able to use the same novelty instruments they had at the studio before lockdown, Birgit had to put in some extra steps when it came to booking sessions and handling instruments.

Booking Sessions
"Each week, I text caregivers and individuals ahead of their session to make sure they are physically healthy. Due to the nature of holding sessions outside, we are dependent on good weather, so slight schedule changes may be unavoidable.
Our sessions all take place in participants' backyards or driveways, and the windy weather has allowed us to make do without masks. I sit so any droplets from singing would disperse quickly, and away from participants. However, just in case, I also bring masks, face shields and gloves."
Instruments
For incorporating instruments into sessions, Birgit follows these safety rules:
All instruments and equipment (including song sheets in plastic sleeves) are sprayed or wiped down before and after each individual use. She brings hand sanitizer for clients and herself and sets up at a distance of 6 feet or more.
When they listen to music on head phones, they use splicers and long extension cords.
When she points out something on a page or instrument, she uses a long pointing stick to keep the required physical distance.
She also brings two of every instrument so that they can play on two ukuleles, have separate music stands, separate xylophones, etc. Currently, due to the pandemic, they do not use any wind instruments, unless she plays along using her own flute, recorders and harmonicas
When it comes to choosing which songs to play with these instruments, Birgit has a list of songs that express a lot of things people seem to be going through in current times: themes of uncertainty, isolation, and motivation, or overall feel-good tunes as an antidote to the negative effects of social isolation and the pause of normal life.
"Participants let me know which songs are meaningful for them, and I always try to learn their music as well," Birgit shares. "My students are resourceful individuals who spend a lot of time listening to music. Not all of them are able to verbalize their feelings and elaborate on their lives, so our listening to music takes that place."
These social connections are so important for everyone's wellbeing, and Birgit says her musicians are always eager to participate in a music therapy session.
"They wait on the sidewalk or sit in their yards. They have their instruments out and thought of a new song to share with me. I get so many smiles," shares Birgit.
"They help me unload, and set up for the session, and I get to meet their parents, siblings and home share providers. We talk about the bird's nest under the eaves, the grass growing long, the next-door neighbour helping out. There are so many moments of beauty, of appreciation for the time spent together, and an openness for sharing who we are, where we live, and how this new life has major challenges but also brought about a deep sense of connection."
The ongoing importance of music therapy
In speaking with participants and their families, Margaret says they have repeatedly shared their appreciation and heartfelt gratitude for music therapy at RMACL. An unexpected bonus of going mobile for some families and caregivers has been that by observing a music therapy session, they have been able to help participants more readily integrate therapy techniques into daily living with tremendous benefits for all members of the home.
RMACL prides itself on providing customized meaningful supports, and music therapy epitomizes this support philosophy.
"Music Therapy blends well with our commitment to support people with developmental disabilities and their families to live their best lives," shares Margaret.  "Importantly, we are able to identify specific and measurable positive outcomes of this treatment modality that continues to confirm its value and our enthusiasm to grow this worthwhile program. Our gratitude for the financial support from Music Heals and its many donors is truly heartfelt and sincere."
At Music Heals, we hope to keep supporting the continuity of care and relationships in this program, the creativity in approaches and interventions of music therapy, and spreading joy to many more families in this community.
Share this article on social media: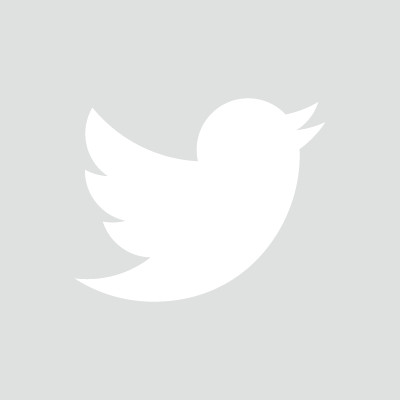 MUSIC THERAPY BLOG