Ready, Set… ADAPT
By Music Heals June 28, 2014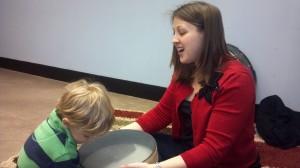 Written by Laura Theismann, MT-BC
"I'm Laura E. Theismann, MT-BC, and I began working with Key Changes Music Therapy Services, LLC as of August 2012. I graduated from The University of Alabama in 2008 with a Bachelor's of Music in Music Therapy. I have experience working with all types of populations including: Early intervention with infants and toddlers who have physical and mental developmental delays, hospice and palliative care patients, children/adults with terminal illnesses and chronic diagnoses, as well as school age children, adolescents, and adults with diagnosis including Cerebral Palsy, Down's Syndrome, Autism, Autism Spectrum, William's Syndrome, Soto Syndrome, mental illnesses, and substance use and abuse."
Thank you, Laura, for sharing your ideas and inspiring other music therapists in their creativity! To find out more about how 'Key Changes Music Therapy Services' is working in their community, check out their website: http://www.keychangesmusictherapy.com/
__________________________________________________
When looking into my music therapy bag-o-tricks I often find myself using the same interventions over and over again. I also find myself getting a little bored and pick up that my clients are bored as well. So, the question is "What to do?" The answer is simple…adapt!
Why is it good to adapt activities and interventions?
We all get bored, but it's important to recognize if you are adapting an intervention because you are bored or if the adaptation is addressing a client need.
A good way to differentiate your wants verses your clients needs is to ask yourself "Has your client met goals or objectives that the intervention initially addressed?" You can also ask yourself "How interested is your client in the activity or intervention without the adaptation?" and "How does their level of interest change when you adapt the intervention?"
It encourages your client to break the routine and learn to cope with changes that might challenge them. Adapting also allows for you and your client to continue to make progress towards goals using songs that are familiar but with a twist that is unfamiliar and subsequently not so boring anymore.
When should we adapt these interventions and activities?
This question can easily be debated. From my personal and professional experience, I have found that it really depends on the client, time of day, client's mood, etc. However, it is important to find balance between boredom and allowing for challenge to provide momentum for progress.
The big question now, is HOW?!?! How do we adapt those mundane activities that make us want to jump off of a bridge if we have to do them one more time?
Ask yourself what areas of need or deficit can this activity address? Is there more than one area it can focus on? (Ex. This activity can focus on impulse control, listening & receptive language skills, expressive language skills, and so on and so on)
I also use other interventions to inspire me. Try finding other activities you have and look for what they may have in common with an activity you want to adapt. How do you use those other interventions? How can you transfer and generalize them to spice up that old activity? (ex. Old McDonald can be used for not only filling in omitted words to promote vocal play and expressive language, but it can also be ADAPTED for sound recognition by singing the animal sounds first, or you can even re-write the whole song for Old McDonald's Rock and Roll Band where clients have to LISTEN and WAIT for their instrument to be called out)
Make it into something completely different! You can do a LOT by simply adding visuals or movement. Use books! I have a lot of songs that I would lose my mind singing if I didn't have books to go along with them. If you don't have the books, make a project out of it with your client! Make a song into a book, game, or puzzle!
Last, I do a LOT of resourcing. I love to get on Pinterest and other music educators blogs to look outside of the world of music therapy to get ideas. From there, I try to find ways to add music back into the idea I have found by asking myself the same question found in the first bullet point.
I hope this post will motivate and inspire you to get creative with those songs and activities you wish you could throw into a fire and to branch out beyond your comfort zone and adapt and incorporate other activities into your daily routine. You would be surprised at how many non-musical activities can be made musical.
Written by Laura Theismann, MT-BC
To find out more about how 'Key Changes Music Therapy Services' is working in their community, check out their website: http://www.keychangesmusictherapy.com/
__________________________________________________
Disclaimer: This post is used with permission from the author and does not necessarily represent the views of Music Heals Canada. All content provided on this blog is for informational purposes only. Music Heals Canada makes no representations as to the accuracy or completeness of any information on this site or found by following any link on this site. The owner will not be liable for any errors or omissions in this information nor for any losses, injuries, or damages from the display or use of this information. These terms and conditions of use are subject to change at anytime and without notice.
Are you a music therapist, music therapy intern, or a professional in a field related to Music Therapy that has something to share on the Music Heals blog?
Submissions should include to links to your website and any social media channels you would like included in the article.
Submissions may be edited for length and photos for publication will require a waiver, which will be provided.Submissions should be sent to Alexina Davis: blog@musicheals.ca
Share this article on social media: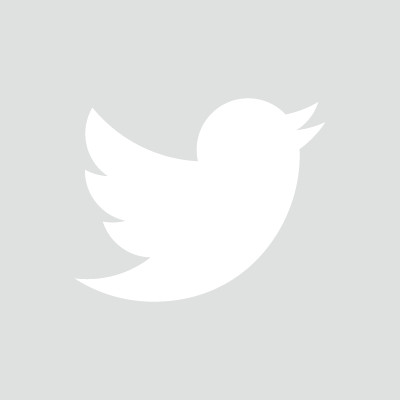 MUSIC THERAPY BLOG