Music Therapy and Down Syndrome: a Developmental Journey
By Music Heals May 19, 2015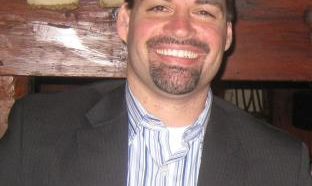 Monday, May 19, 2014
Written by William Murray, BMT., MA (Leadership) ~ Director & CEO of Accent Music Therapy
We are so grateful to William Murray for giving us this beautiful and insightful look into music therapy work with those who have Down Syndrome.  He both informs and engages readers, inviting them to be a part of the work he is doing. Thank you for sharing, Bill! Wishing you all our most sincere and best wishes as you continue to impact lives with your music and knowledge!
__________________________________________________
'Sit up tall, be proud, and hey, why not try this?'  This is the current angle I'm working on with my most recently visited Music Therapy client with Down Syndrome. This client, one of fourteen clients with Down Syndrome I see in a given week, is an 11 year old working on improving his articulation, expanding his social communication fluency and working generally towards accepting and living his life with his unique set of challenges.
My name is William Murray, I'm a Music Therapist from the Greater Toronto Area and have worked Full-Time specializing for 10 years in paediatrics (0-18+). Down Syndrome (45%), Autism Spectrum Disorder (25%), Cerebral Palsy (15%) & others such as GDD, ADHD, Williams, Angleman & Prader-Willi Syndromes and Acquired Brain Injury make up my current and typically occurring client base.
I am the owner of a Music Therapy business called Accent Music Therapy, specializing in paediatric Music Therapy services in GTA West communities such as Burlington, Oakville, Mississauga and beyond. When asked by representatives at Music Heals to write a guest blog about my experience working as a Music Therapist for clients with Down Syndrome, I reflected three main stages of development that frame my clinical approach. Common threads along the way of these three stages have helped guide my practice, and deliver some life altering results. Those threads being Rhythm and Humor.
I have found over the years that the majority of children, youth and young adults with Down Syndrome have noticeable difficulties with rhythm. This has encouraged the direction of sessions to at all times begin with rhythmic activities, and always refer back to a requirement for rhythmic development.
A fun hello song with rhythmic repetition and motor imitation seems to be best suited for novel sessions, but can also be observed to have staying power to satisfy 2 to 3 years worth of session development with the same client. Meeting a DS client in rhythm is effective to achieve developmental goals, as rhythm motivates and reinforces motor planning and cognitive processing. Supporting this is Bittman's (2005) findings that focused rhythm exercises can reverse components of genomic stress response, reduce stress, improve mood states and boosts participant immune systems.
If not already convinced, consider that rhythm is also a great starting point as it has been accessible to 100% of DS clients functioning at all levels that I have experienced. Rhythm is also effective to help clients recognize patterns. Patterns are critical for planning and higher brain functions, areas typically delayed in individuals with DS. Inquiring Music Therapists should look to establish a rhythm, and should give more leverage to the motivational, correctional and developmental benefits of this intervention technique.
Equaling the efficacy of rhythm to produce desired clinical outcomes is the effect of humor.
Laughter, fun and joy are easily offered to your clients within a Music Therapy setting, and can serve to better generalize and entrench the skills learned in session. Simply put, humor can establish social bonds that can provide results. These bonds are also required to provide a DS client with impactful development through Music. There are several beneficial efforts attributed to humor and laughter, including improved immune function, increased pain tolerance, and decreased stress responses (MacDonald, 2004).
Considering the importance of rhythm and humor, I offer some reflections on my experience with DS.
Developmental Stage Progression:
Ready Set Go: A clients first words and beyond
And…   Wait – Once rhythm and pattern recognition are established, a simple stop at a cadence or obviously jarring moment in musical momentum, and a 20 second wait for any verbal prompting can get clients to utter first words! I have been fortunate enough to be involved with several of my clients first words, and as a Music Therapist, it doesn't get any better than that!
Expanding oral motor imitation – Humor can provide the relational security while rhythm supports the prompting required for oral imitation. This is an effective next step as it allows the client the freedom to explore with sound and how the body does so.
Rhythmic dialogue – A rhythmic dialogue can function well as a pre-cursor to verbal dialogue. Turn taking on a drum with a focus on repetitive starts, stops, tempo and dynamic changes can also incorporate signs, gestures and other non-verbal cues to pass through this next stage.
Vocal imitation and verbal dialogue – Sing-a-long song format with purposeful pauses, a rhythmic call and answer or toning with an "oo"or "ah" allows for effective vocal training and the beginnings of verbal dialogue. From there, well let's face it, all verbal dialogue is made more interesting with some humor.
On the Move: Music to redirect and further enhance relationships and exploration
Once you've passed the crucial first stage, you may find that DS children can at times be stubborn and demonstrate negative behaviours perhaps in response to the demands of one's therapy, or finding a challenge with transitioning to a multi-sensory stimulating environment. In such cases, music can provide:
Redirection – A burst of new sound, and a captivating supporting rhythm or a seemingly random funny gesture can serve as great tools to captivate attention and redirect from undesirable behaviours.
Experimentation – The freedom that rhythm, rhythmic improvisation and instrument playing provides to a developing DS child can build confidence, gross and fine motor coordination, stamina and most importantly, strong trust with the therapist. Try incorporating movement, chanting and other expressive means to further enhance the effects of the rhythm of your music.
Relationship building – Be warned! Odd dancing, trance like rhythms, playful experimentation and full participation may be just the outward expression of a clients trust that gives notice that they are nearing the end of the second stage of their developmental journey.
Up and Running: Music to support a client's exploration of their own limitations
Accepting the Challenge – At some point later in a clients life, most will come to realize their differences, the nature of Down Syndrome, and their impairment of skills as compared to the rest of the population. This realization typically leads to either acceptance or denial and resistance. If resistance gets too intense, you may have to consider a re-referral to another MT or a discharge from service.
Project Focused Work – From acceptance of this challenge, I have had the pleasure of working with many older youth and young adults with DS that have taken on project focused work to present to members of their community almost as if on a Hero's Journey. These projects such as song writing, recording, dance choreography, harmonization, film editing & scoring, as well as solo or group live performance can be extremely meaningful and life changing for some clients.
The challenge is great working with those with Down Syndrome, but if you return to the rhythm of your practice while also allowing some humor to guide your way, you'll find yourself on a wonderful journey walking alongside some very cherished and valuable members of humanity.
Written by William Murray, BMT., MA (Leadership) ~ Director & CEO of Accent Music Therapy
Disclaimer: This post is used with permission from the author and does not necessarily represent the views of Music Heals Canada. All content provided on this blog is for informational purposes only. Music Heals Canada makes no representations as to the accuracy or completeness of any information on this site or found by following any link on this site. The owner will not be liable for any errors or omissions in this information nor for any losses, injuries, or damages from the display or use of this information. These terms and conditions of use are subject to change at anytime and without notice.
Are you a music therapist, music therapy intern, or a professional in a field related to Music Therapy that has something to share on the Music Heals blog?
Submissions should include to links to your website and any social media channels you would like included in the article.
Submissions may be edited for length and photos for publication will require a waiver, which will be provided.Submissions should be sent to Alexina Davis: blog@musicheals.ca
Share this article on social media: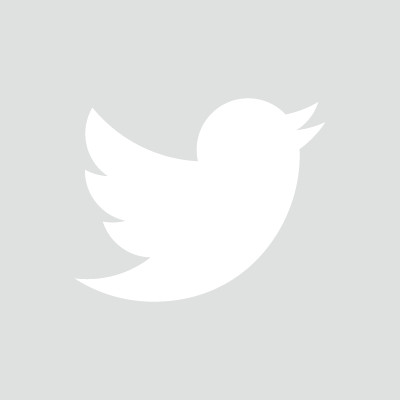 MUSIC THERAPY BLOG