Growing Music Therapy Around the Globe
By Music Heals November 10, 2015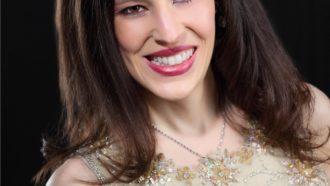 Tuesday, Nov 10, 2015
Last month, I had the pleasure of attending a conference with the theme of "Deepening Relationships".  Since then, it's been on my mind a lot.  Those of you who know me, know that I am very involved with advocacy and take every opportunity I can to try to connect with people about what we do as music therapists.
In light of this, I am so pleased today to offer  you all a submission by Amy Clements-Cortes.  She has definitely helped to deepen and expand the relationship between music therapy and the public on a global scale.  I was lucky enough to meet her during the conference in Toronto in 2014, when I was in between my third and fourth year of the music therapy program, and I have been watching her ever since (wow, do I sound creepy or what?!? :P).  Seriously though, keep and eye on this lady.  She's doing wonderful things.  Check out her website www.notesbyamy.com , her Facebook page:www.facebook.com/Notes-By-Amy-257853100927582/ and also follow her on Twitter @DrDiva33
Amy Clements-Cortes, PhD, RP, MTA, MT-BC, FAMI 
Amy Clements-Cortes is Assistant Professor, Music and Health Research Collaboratory, University of Toronto; Senior Music Therapist/Practice Advisor, Baycrest; Instructor and Supervisor, Wilfrid Laurier University and Registered Psychotherapist. Amy has extensive clinical experience working with clients across the lifespan with a specialty in work with older adults and end-of-life care. She has given over 90 conference and/or invited academic presentations, is published in peer reviewed journals and books, and has supervised over 36 music therapy internships, 30 undergraduate research studies, and 3 Masters students Major Research papers. She is the President of the World Federation of Music Therapy (WFMT), and a former President of the Canadian Association for Music Therapy (CAMT). Amy is the Managing Editor of the Music and Medicine journal and serves on the editorial review board of the Journal of Music Therapy, Music Therapy Perspectives and Voices.
_____________________________________________________________________________________________
Growing Music Therapy Around the Globe
Amy Clements-Cortes, PhD, RP, MTA, MT-BC, FAMI
I am the current President of the World Federation of Music Therapy (WFMT) for the 2014-2017 term. During the past term 2011-2014, I served the WFMT as the Clinical Commissioner. In this blog I want to bring your attention to the purpose, mission and organization of the WFMT; as well as to highlight resources that may be of interest to music therapists, music educators, students, and all those interested in music and health.
The World Federation of Music Therapy (WFMT) is an organization "dedicated to developing and promoting music therapy throughout the world as an art and science. The Federation supports the global development of educational programs, clinical practice, and research to demonstrate the contributions of music therapy to humanity" (WFMT, 2015). The WFMT serves the international music therapy community to promote knowledge exchange in their 8 defined global regions. The main priorities of the WFMT are to promote and advance clinical practice standards, education and training, ethics and research in music therapy; alongside fostering international collaborations.
The WFMT was established in 1985 from a concept among an international group of 10 music therapist founding members. This year, 2015, the WFMT is celebrating their 30th Anniversary and there are a number of celebratory events and projects planned including the WFMT30Rocks Contributions project. You can learn more about this at the following link, and I encourage you to send in your contribution. http://www.wfmt.info/2015/08/01/30th-anniversary-contributions-project-and-happy-birthday-social-media-posts/
World Congresses are organized every 3 years to help grow music therapy internationally and disseminate knowledge. The next world congress will be held in July 2017 in Tsukuba, Japan and hosted by the Japanese Music Therapy Association. It is anticipated that over 2500 delegates will attend this dynamic event. To view opening and closing ceremony videos of the past world congress in Krems, Austria visit
http://www.wfmt.info/resource-centers/events-center/world-congress/ 
The WFMT has a global crisis commission that responds to music therapists and supports them when affected by disasters at present with educational resources. The commission has established a Disaster Relief Fund to help secure future financial support to be offered to music therapists offering services to those affected by such unfortunate events. You can learn more about this commission and also the disaster relief fund at this link. http://www.wfmt.info/leadership/commissioners-2014-2017/commission-global-crisis-2014-2017/
Leadership
The WFMT Council is comprised of officers, 8 commissioners and 8 regional liaisons. You can view a copy of the organizational chart at the following link. http://www.wfmt.info/wfmt-new-home/about-wfmt/ The WFMT commissioners are responsible for: accreditation and certification, clinical practice, education and training, global crisis, public relations, publications, research and ethics, and the world congress. The WFMT Regional Liaisons' maintain blogs to inform WFMT members about the newest developments in the WFMT's eight regions and you can view them at the following link. http://www.wfmt.info/leadership/regional-liaisons-blog/
Free Resources
There are a number of free downloadable resources on the WFMT website www.wfmt.info Today, I am noting four resources that might be of particular interest to therapists, allied health care professionals, educators, students, and all those interested in music and health.
Music Therapy Today Journal
The WFMT journal Music Therapy Today is an online open access peer reviewed journal. Submissions are accepted and open to persons from around the world. Why not consider reading innovative articles and submitting your own paper? Author guidelines are available at http://www.wfmt.info/music-therapy-world-guidelines-for-authors/
International Library of Music
This International library of music was created to share popular songs, rhythms, lullabies, folk songs, and music commonly utilized by music therapists in the eight regions of the WFMT. This library is an ongoing project for the WFMT is updated every quarter of the year. http://www.wfmt.info/resource-centers/publication-center/international-library-of-music/
Soundboard
The purpose of the WFMT Soundboard is for music therapists to submit sound clips of therapeutic moments. These sound clips provide education on how music is used in various cultures around the world. I submitted a sound clip and you can listen to mine at this link. http://www.wfmt.info/resource-centers/publication-center/soundboard/
Global Calendar of Events
The WFMT global calendar provides information on events that are of interest to music therapists, and individuals working in a variety of sectors related to music and health. Consider submitting your event to be added to this listing.
http://www.wfmt.info/resource-centers/events-center/global-calendar-2/
Take Away
I encourage you to visit the WFMT website to learn more and enjoy the free resources. I am honoured to be serving the global music therapy community as the current President. #WFMT30Rocks.
References
World Federation of Music Therapy. (2015). http://www.wfmt.info/
Are you a music therapist, music therapy intern, or a professional in a field related to Music Therapy that has something to share on the Music Heals blog?
Submissions should include to links to your website and any social media channels you would like included in the article.
Submissions may be edited for length and photos for publication will require a waiver, which will be provided.Submissions should be sent to Alexina Davis: blog@musicheals.ca
Share this article on social media: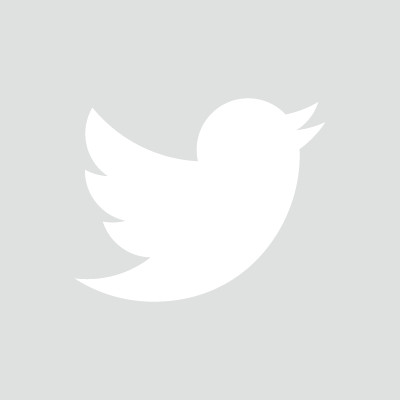 MUSIC THERAPY BLOG