Prior to COVID, the music therapist at Spring Valley Care Centre was on site three days a week for a total of 8 hours. Four group sessions are provided during this time, one in each neighbourhood of the home. One of the neighbourhoods is a secure one in which the residents have various forms of dementia or mental health issues that make them a risk for elopement. Group sessions are themed, and often refer to events throughout the calendar year, (e.g., fall colours, summer activities, etc.), or perhaps common human experiences (e.g., family and friends, feelings, etc.) or music of a particular era or artist (e.g., early rock and roll, songs by Perry Como, etc.)
Individual sessions allow residents an increased opportunity for providing input and suggestions. They may request favourite songs, or they may want to talk, and from the topic of their conversation the therapist may suggest related songs or create a song for the resident.
Occasionally the therapist is asked to do palliative music therapy with a client who is close to death. On these occasions he may revisit known favourite songs, improvise music that seems appropriate given the level of resident responsiveness, or take requests from family members who are present with the resident. These interventions have been much appreciated by staff and family members.
Currently, to keep with COVID guidelines the therapist has been providing sessions for four hours a week via virtual and is working on an essential service plan to maintain 8 hours a week.
Demographic
Spring Valley Care Centre is a 151 bed long term care home. Many of our Residents have physical, cognitive or palliative care needs. The music therapy program has assisted each resident either on a small group, large or one to one setting.
How does Music Therapy uniquely address the needs of clients at Spring Valley Care Centre?
The Music therapy program is integrated and catered around the demographic population of the home, therefore meeting the social, emotional, physical and spiritual needs of the residents. The music therapist has access to Point Click care, which is an electronic charting system that ensures the music therapist has thorough communication about the residents in the home. Therefore assisting with addressing the unique needs of each resident.
How has COVID-19 impacted the program?
Music therapy programming was suspended for 4 weeks, from mid-March to mid-April. This equals 36 hours of lost programming. The therapist began providing sessions online in April and has continued to offer them to date. Other options will be explored in September. Individual programming was halted, as the music therapist was no longer allowed to access the residence. Group programs were switched to online sessions where each of the four neighborhoods in the residence had weekly programs. There have also been services delivered via live streaming. They are also looking into pre-recorded options to address the needs of new residents who come into the home and must self-isolate for a two-week period.
With the unprecedented times, fundraising and maintaining partnership with the community has become more challenging and Spring Valley Care Centre is coming up with new innovative ideas for fundraising. Your support of this program would enable the facility to provide music therapy sessions for 8 hours and maintain the program for the year. The connection with Social Isolation and Music Therapy for seniors in the community is imperative at this time. As Covid-19 continues to play daily with the connections between members of the community and their families, it is more important to ensure the Music Therapy program is sustained.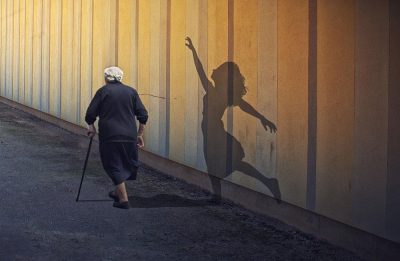 Matilde is an avid fan of music therapy. She has a deep love of music and dance. Matilde is energized by music with Latin rhythms, and it encourages her to express herself creatively through dance. Sometimes she gets up on her feet, releases her supportive grip on her walker, and allows the music to support her in coordinated and creative movement. In those moments, she seems free of all physical ailments, or aches and pains. She has no self-consciousness stopping her from expressing herself freely. Her posture becomes almost noble in stature, her arms and hands capture every note and emotional expression of the music. In these moments, Matilde is her younger self once more, feeling all the joy and pride of being capable and connected with the music.