SoundON

SoundOn Fundraising Tool Kit
Congratulations on being selected to participate in SoundOn. This tool kit has everything you need to implement the fundraising elements into your presentation. Each presentation will feature a fundraising component that will directly into the music community. 
Designated fundraising coordinators will be available to support and collaborate with you to achieve your fundraising goals!
Where your fundraising dollars go
By making a donation to SoundOn, you are supporting the BC music industry sector's recovery. All funds raised will go directly back into the music community with half used to produce more shows and provide direct funding to presenters, artists, crew, production and venues, while the other half will help support two prominent music charity initiatives in BC.
Implementing Fundraising into your Presentation.
All fundraising will be set up using a digital platform called Charitable Impact. This platform will process all payments and automatically generate a tax receipt for donors!
The easiest way to drive engagement for initiative is by directing donors to the general SoundOn campaign link!
Copy and paste it from here https://m.charitableimpact.com/rJCz
You can share directly to Facebook on Twitter or copy and paste the link onto your streaming platform.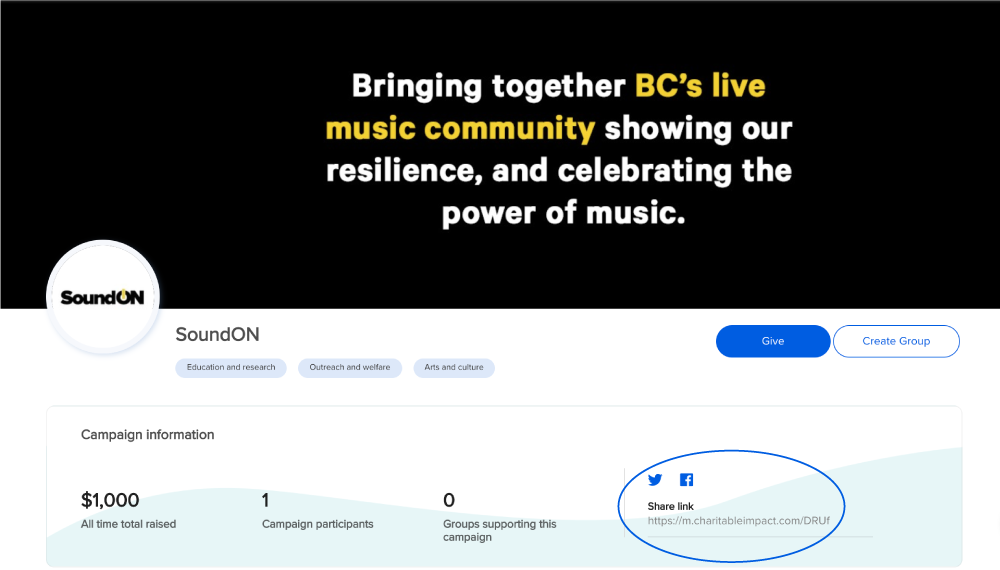 A customizable donation button is also available. This button will give you the ability to take credit card donations via Charitable Impact directly from your website.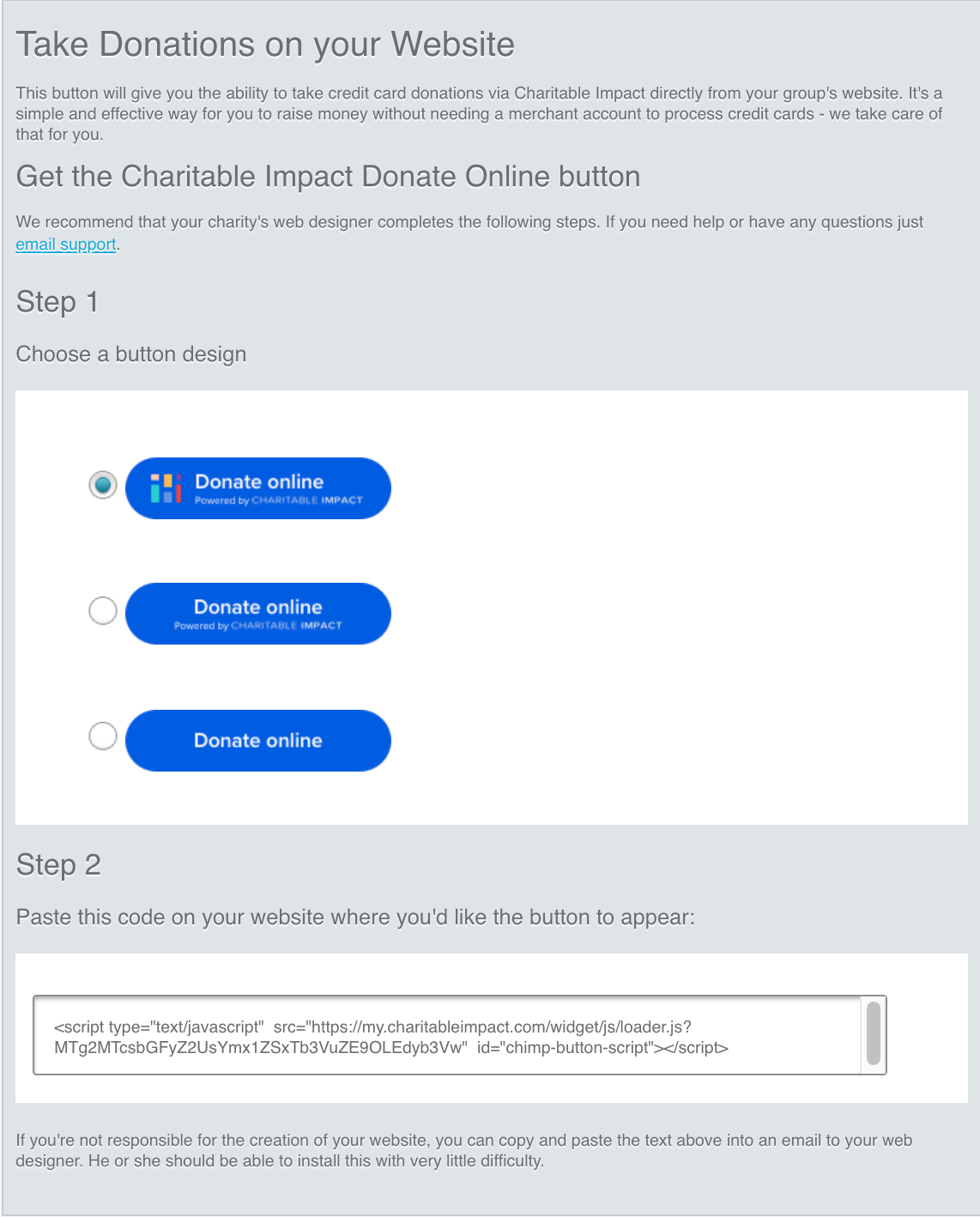 Want to customize the fundraising elements? We can help you build a Giving Group to engage your community to work towards a common fundraising goal!
Creating a Giving Group allows you to invite friends and colleagues to fundraise together. Set a goal, add videos and photos, and share comments and updates all in one place. To set up a Giving Group, simply click the "Create Group" button on the Campaign page. Follow the prompts to personalize your group.
Storytelling & Promotion
Now that you're set up to accept donations it is time to promote your presentation and the fundraising component. Create engagement by sharing the link, embedding on your site and also by mentioning the fundraising element during your show!
Looking to create your own messaging? The elements below will help!
Call to action link https://bit.ly/2ZdCWns
Hashtags: #SoundONBC #MusicBC #CreativeBC #MusicHeals #UnisonFund #CharitableImpact
Below you will find social media assets, images and more to help you.