ZLC Financial Funds Music Therapy Program at Royal Oak School that Supports Mental Health
By Music Heals February 12, 2021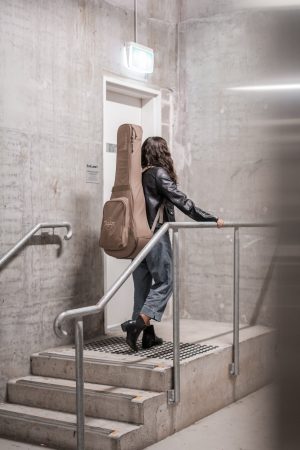 Whenever you're feeling down, what do you turn to? For many, music is a judgment-free constant that supports many parts of life – songs to cheer you up when you're feeling sad, to motivate you at work or the gym, to remind you of a cherished memory from your past, or songs that confirm your own experiences and feelings to show you you're not alone.
Music itself has shown many positive benefits for mental health, and Music Therapy heightens that support to help with various mental health conditions including depression, trauma, and anxiety. Music also acts as a medium for processing emotions, trauma, and grief, and can be utilized as a regulating or calming agent. (i)
At Royal Oak School, an alternative school for students in grades 10-12 that provides academic and other support to better suit their unique situations, the well-attended Music Therapy program is not only important, but appreciated.
Students at Royal Oak experience a wide variety of barriers such as time in the foster and criminal justice systems, parents who struggle with drug and alcohol addiction, poverty, racial discrimination, mental health and substance issues, abuse or neglect, or have recently immigrated and are struggling to find a place in Canadian society. The Music Therapy program with Certified Music Therapist Felicia Wall centers around music listening and reflection, song-writing and recording, instrumental instruction and improvisation, and beat/song production to allow students to break from these barriers and express themselves in a safe and direct way.
An Outlet for Creativity, Self-Confidence, and Expression
The students attending Royal Oak have often been institutionalized and have spent a great deal of time interacting with "the system." They have met social workers, counsellors, and parole officers, and therefore are hesitant to connect with yet another "professional" adult. They  were also often pathologized during their school careers, so can be resistant to any traditional talk-therapy.
Alternatively, the Music Therapy program at Royal Oak offers them a safe-space where they can simply sit and listen to music in a caring, supportive, and non-judgemental environment.
Teenagers struggling with their identity, self-expression, and self-confidence can learn to confidently and safely express themselves through singing, playing instruments, and/or writing songs and raps. Through music, they are able to let their experiences out and share their internal worlds.
"Having music therapy available to our students at Royal Oak has been enriching to our program," shares Learning Pathways Principal, David Greve. "Being able to access their creative potential in a safe and nurturing environment has had noticeable positive effects on the anxiety levels and mental health of our students."
James*, a student with a past in the criminal justice system and a difficult home life, struggles with academics and has some learning disabilities. Though he has regular attendance, he is has trouble focussing for entire school days. But music is something he is always drawn to. Never having formal lessons in the past, he tried piano with the Music Therapist and learned fast, memorizing and playing complicated songs with incredible accuracy.
Piano gives him an outlet for creativity, a way to boost his confidence and self-esteem, and a change of scene that helps him focus better on work after the music sessions.
In sharing music that represents their youth's culture, the students at Royal Oak become the expert and the holder of knowledge. They are given autonomy to direct the session, and the freedom to show their interests and who they are – allowing them to feel seen and heard in ways they haven't before.
ZLC 

Financial Helps Royal Oak Music Therapy Continue
Due to COVID-19's suspension of schools, the Music Therapy program's in-person sessions were suspended for 14 weeks. This was challenging for many students, who don't have access to a computer with a working camera and are already hesitant to trust and connect at the best of times. With the added disconnection of virtual sessions, it was hard for students to connect and build their relationship – especially when they have a great deal going on in their lives.
But thanks to ZLC Financial, Royal Oak's Music Therapy program is now able to continue for 2021 with extra safety precautions for in-person sessions.
Community support is an important pillar for ZLC Financial, who specialize in providing financial guidance to high net worth individuals, families, entrepreneurs and successful business owners. In supporting Music Heals over the years, ZLC have come to learn the power of music, music as a medicine, and the impact it can have on people's lives.
"Aside from the sheer joy of music, the positive energy it yields as well as the social aspect of bringing people together is magical," says ZLC President, John Lutrin. "Seeing music be put to healing use at Music Heals just makes it that much more powerful!"
At ZLC, their staff, advisors, and valued clients are all part of a great society who benefit from music in so many ways. Since they are in the business of helping people financially against so many risks – including critical illness – John Lutrin shares that it is their privilege to take a leading role in supporting this important cause and help financially support the fight against these ailments by way of Music Therapy.
"Sadly, there is so much stigma and ignorance around mental health, and yet it is probably one of the most severe afflictions impacting our society and community around us," he says. "By supporting mental health, amongst many other worthy causes, ZLC hopes to make a difference to the many who suffer, and we aim to show our community that we care."
Share this article on social media: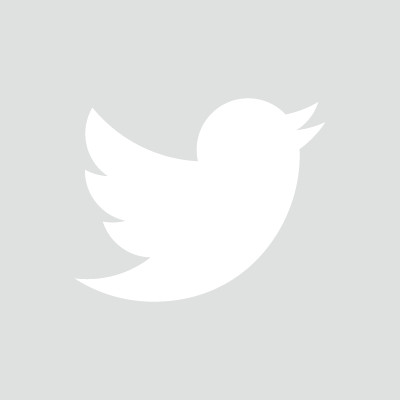 MUSIC THERAPY BLOG