Our Top 10 Favourite Music Memories of 2020
By Music Heals December 31, 2020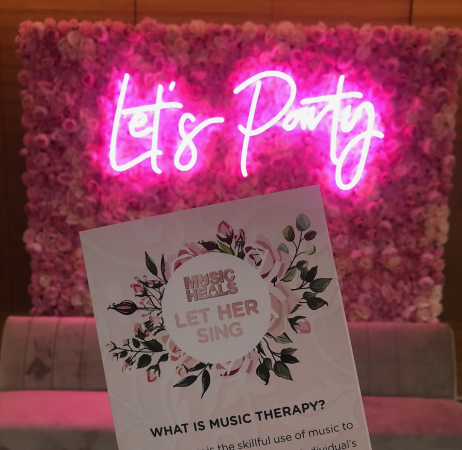 2020 had many beautiful moments of resilience. As we look back on the year, we want to remember the good times too. Thanks to all you music lovers and supporters, we have a few great ones to look back on. From our team to yours, here are some of our favourites moments from the year!
1. Let Her Sing

Our Women's Day event in the beginning of March brought together hundreds of powerful women at the Fairmont Pacific Rim in Vancouver – businesses owners, musicians, artists, and guests! Together, we raised $75,000 to support women in Music Therapy for programs like the one at WISH Drop-In Centre Society.
2. A Night Out for Music Heals
As the world started shutting down, bars across the country supported us throughout the month of March in the days they were still open (aka: Music Therapy Awareness Month). Among many others, "Kolsch for a Cause" raised $1 per Phillips Kolsch beer sold at Colony Bars across Vancouver, and The Pint Vancouver donated partial proceeds from a weekend of partiers!
3. Music Heals Bottle Drive
Our team put together an easy way for people to support Music Therapy during the lockdown! While everyone was stuck at home for months, we created a bottle drive so they could help us raise funds by dropping off their empties at a Return-It location. (Our account is still open! You can donate your bottle money to Music Heals by following the instructions HERE.)
4. Acoustic Auction
Thanks to all the companies who took part, we were able to put together an online auction with items curated for staying at home and social distancing. From bath bombs and skincare to crafts with kids and grocery gift cards, this was such a fun way to connect with our community of supporters and shop for a great cause.
5. SoundOn BC Virtual Performances
With live music cancelled and no sure idea of its return date, SoundON BC was created to provide BC presenters and artists with direct support to get back to doing what they do best: creating unforgettable live music experiences. Through a collection of ongoing virtual shows, SoundON promoted different artists and raised funds for the music community and Music Heals. Their main goal brings together BC's live music community, shows their resilience, and continues celebrating the power of music!
6. Drive-By Music Therapy with Ridge Meadows Association for Community Living
At RMACL, where individuals and families are offered a number of outreach and mobile support services catered to adults and children with disabilities, music therapist Birgit Giesser found a way to keep the music therapy program running. She believed it was crucial to connect with students who might potentially feel quite isolated – who may not fully understand the pandemic but were still experiencing the full breakdown of their normal lives. So, she created a way to continue providing music therapy through mobile sessions while still following all public health guidelines, allowing students to participate in their sessions from outside their homes.
7. Music at Black Lives Matter Protests
While Black Lives Matter protests were continuing across the globe, one thing we noticed were the peaceful moments music created – whether it was someone playing an instrument through a march or a group of protestors singing a song together. Music has long been a part of protest in America, playing a vital role in joining the political conversation and inciting change. We hope music can be used to heal and continue inspiring a future of positive change.
8. The Resilience of Music Therapists
As music therapy programs were getting cancelled one by one as more restrictions took place, Certified Music Therapists all over the world found ways to keep the music going for those who needed it most – through virtual sessions, driveway music therapy, extra safety precautions for in-person connection, and other creative ways for spreading the power of music. We are so inspired by what we've seen, and are eager to continue supporting these programs through 2021.
9. Blue Light Sessions
In the summertime, Music Heals partnered with Blue Light Sessions to produce two virtual shows by JR Country and The Peak! It was such a great way to experience live music and support talented artists who helped raise awareness and funds for our music therapy programs.
10. Turn Up for Music Therapy!
In a year that turned our worlds upside down, rocked it, devastated it, and forever changed the life we know; we are grateful for how many of you raised your hand to save life-changing music therapy programs in need. Our "Adopt a Program" campaign shows all the music therapy programs that need our support, as well as information on who the programs help, and how music therapy changes lives for the better in each place. Explore our programs where you can donate to a specific one or give a general donation for us to share across those who need it most!
Share this article on social media: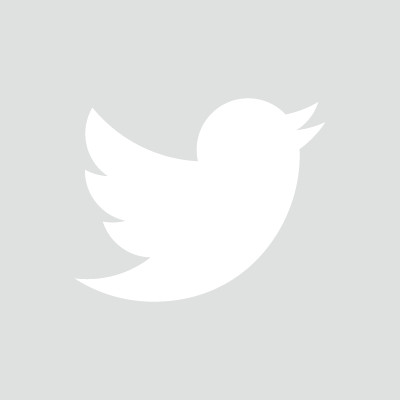 MUSIC THERAPY BLOG