How to Support Small and Local Businesses During COVID-19
By Music Heals March 25, 2020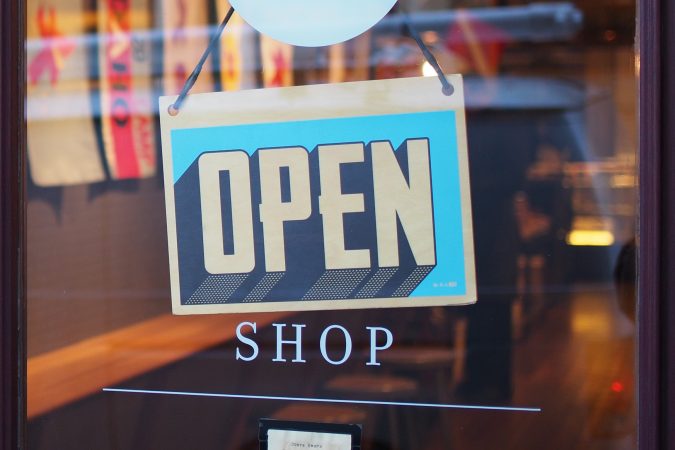 By now, you are well aware of what's been going on in the world. Whether you're stuck and quarantined at home or finding the safest ways to get outside to buy groceries or get to work – this way of living is completely unlike anything we've ever experienced before.
The good news is that if we continue working to flatten the curve of those infected by the virus, we are that much closer to a life where it's safe for everyone to go outside again.
But for now, people and businesses are hustling hard and trying their absolute best to stay afloat in this unpredictable time.
As a charitable organization, we rely so much on help from others so we can spread the power of music to as many people as possible. We have been so lucky to gain support from all kinds of people and businesses to spread awareness of our cause to different audiences. Now, it's our turn to support them.
Staying home is the best thing we can do to help keep everyone safe, but it's still possible to support small and local businesses safely from afar!
What YOU can do to help support small & local businesses:
Shop locally
Luckily, the big grocery stores and shops that you love are gonna be just fine. When you're doing your shopping for necessities, try shopping at local markets and bakeries instead. And when you're online shopping, try finding unique shops that have similar items to what you're looking for. Many local stores are learning how to move their products online, so check in on your favourite place to see how you can help them out.
Buy gift cards
By purchasing a gift card, you are putting money directly into the business to help them out during this time. Once they open up again, you'll already have a prepaid gift for yourself to redeem!
Order takeout
Our city is full of local, family-owned restaurants that are truly one-of-a-kind to each neighbourhood. If you're feeling overwhelmed by grocery stores, plenty of these places are still offering food that can safely be picked up to take straight home! Some places are even offering contactless delivery. *Also – remember to tip! 15-20% is the recommended amount for the serving industry, but considering the stress of this time – try and tip more than usual if you are able.
Leave good reviews
By letting these places know there are people that still care and want to use what they are selling, it will encourage them to keep hustling to stay open. Just a little positive note to show you care can go a very long way. Interacting with their social media channels are also a great way to do this! Like, comment and share anything that resonates with you so more people can see and support what they are doing.
Postpone instead of cancel
With the uncertainty of the market once we get back to our semi-regular lifestyles – it's easy to resort to cancelling everything to save as much money as possible. We get it. You have to look after yourself and your family. But if you are able to spare the money already spent, see if you can postpone an appointment or event instead of cancelling! That way, neither one of you will lose money and you can add something to your list to look forward to in the near future.
Take part in online classes
Are you used to daily spin classes or attending night courses that just got cancelled? There are tons of opportunities available online for whatever it is that you're into! From workout classes and language learning to music lessons and writing workshops. It also provides a great and productive way to pass the extra time we've got.
Some of our favourites! 
These businesses always step up when we need them, and we'd love to continue supporting them however we can.
This store offers super high-quality cannabis brands in a premium concierge experience. Located in South Granville, Muse is currently still open and taking extra precautions for everyone's safety. As their official charity partner, we are proud to promote this family-run business that inspire healthy lifestyles (and the easing of anxiety during these very stressful times!).
This grocery market has a love for food and providing a unique shopping experience. Like all other essential service stores selling food – this store is working extra hard to keep shelves full and provide a healthy environment for both customers and team members. With multiple locations around Vancouver, Calgary and Kelowna, they are now reserving the hour of 7am – 8am exclusively for seniors and those most vulnerable.
These liquor companies (from Goodridge & Williams Distillery & Cocktail Co.) are such huge supporters of Music Heals. They show up at every event, provide us with the best refresher for our afternoon happy hours and directly donate proceeds from a large portion of their sales. We are so grateful for this partnership and even more so to have these brands in our fridges during quarantine!
Some more of our other go-to drinks are:
Phillips Brewing
Our favourite brewing company for events and Music Therapy Awareness month. The bars may be closed, but you can still pick up these local beers at a nearby liquor store.
Rise Kombucha
Rise Kombucha was so generous in donating tons of flavourful kombucha to our Music Therapy Ride in Pemberton last summer, and seeing their brand in grocery stores always reminds us of that super fun event they got to be a part of!
Guayaki Yerba Mate
At our Music Therapy Ride last summer, we were also given endless amounts of Yerba Mate for people who wanted another great non-alcoholic option. This unique organic beverage awakens the mind like nothing else we've ever tried. We love keeping them in our office fridge to help get our second wind on a busy workday.
Storm City Coffee
This local cafe has been so enthusiastic with their support for Music Heals – hosting performances, attending events and creating fundraisers to raise awareness for the healing power of music. Now, they are providing your (to-go) caffeine intake from 8am-2pm if you need some extra energy while you're working from home.
If you attended our Let Her Sing event on March 3 (RIP big group gatherings for the month of March), then maybe you saw the Music Heals-inspired mural that everyone could take part in creating via paint by numbers!?
Paintillio creates paint by numbers pieces based on any photo you send to them, but they also have artist series mural sets you can buy at any time (which they have put up online at a discounted price!).
One of their biggest sources of income is working events – which have all been cancelled over the next three months. To keep their unique business going, consider purchasing a paint by numbers set! It's something super fun and creative to pass the time.
This little tea shop in Maple Ridge is run by a super mom and daughter duo – who are always open and willing to share their beautiful products with us.
They recently moved some of their teas and boutique items online, and it's the perfect place to browse if you're in need of some relaxation or cute & cozy sweaters.
Treating yourself is such a positive thing to look forward to while you're staying home!
These are some more of our favourite companies you can order from online:
Fig
Fig is such an incredible supporter of our cause and with no questions asked, they kindly take care of our team and the people we support. Their facial bar is temporarily closed, but they are now delivering skincare products right to your doorstep! Email hello@figface.com for more info.
FINCH the label
This local brand helped take part in our Let Her Sing event by setting up a pop-up shopping booth. They provide cozy & stylish bamboo cotton pjs for that adorable stay at home look – which is a comfort needed now more than ever!
Rebecca Bree
From our Strike a Chord Gala to the Let Her Sing event at Fairmont Pacific Rim – Rebecca Bree is such an enthusiastic supporter of what the power of music can do. She is always such a light at our events and her boutique is full of adorable finds (which you can check out online for yourself!). 

Evalina Beauty
This new beauty line (created by Canada Wide Media president, Samantha Legge!) did their first pop-up shop at our Let Her Sing event on March 3 and did such an incredible job! Their paraben-free and cruelty-free products are definite makeup staples and their support of our cause was much appreciated – providing Evalina Beauty discount codes and a copy of Vancouver Magazine in everyone's goody bags at our Women's Day event. 

HELLO SUNDAY
This skincare brand was another supporter for Let Her Sing! A collection of natural, botanical, vegan skincare products – HELLO SUNDAY provided us with a quality silent auction item and set up the cutest pop-up shop booth with Rauw Jewelry.
Rauw Jewelry
This brand focuses on sustainable practices, including using recycled sterling silver, plant based compounds, and recycled materials for packaging. Avoiding overseas mass production, all designs are handmade in a workshop located in Vancouver, Canada. We were so jealous of the silent auction winner who got to go home with the Rauw Jewelry Sungod necklace – but we are very soothed by this online shop and its dedication to natural beauty.
Jai Style
This jewelry brand has been part of a few of our events and their pieces are inspired by spiritual nourishment and growth – which are very much needed comforts during this time of uncontrollable change.
Arts & Finds
Have you been in the mood to redecorate your home space!? Us too. With all this extra time spent at home, it's been so refreshing to clean and reorganize while binging our favourite shows as the perfect background noise. Arts & Finds is one of our favourite places to explore beautiful art – and they have donated so many fun pieces to our events to support music therapy.
Heartstrings Jewelry
Heartstrings is such an engaged company for our cause! The designer creates stunning jewelry pieces from used guitar strings – as she believes music inspires and brings people together. In the past, she has created pieces for Music Heals with strings from Shawn Mendes! She also has an online store that can inspire anyone to get creative. (If guitar strings can be made into jewelry, then what else can we make from items in our homes!?)
_________________________________________________________________________________________
Our supporters are so important to us and we are counting on each other now more than ever. As we work to continue creating environments where music therapy can thrive in our current world of social distancing, we hope you are staying safe and that music's healing powers are helping you in all the best ways possible.
Share this article on social media: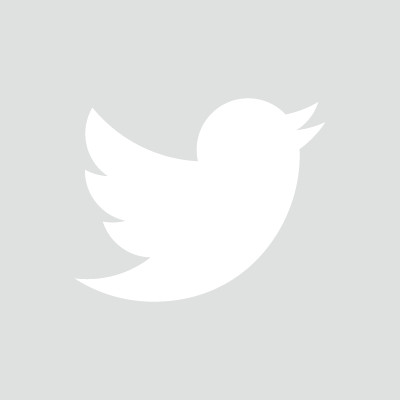 MUSIC THERAPY BLOG