Extra, extra! Read all about it! We're back online!
By Zoe Peled August 12, 2015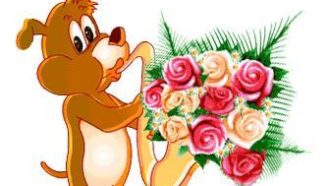 Wednesday, Aug 12, 2015
Dear Music Heals supporters!
Julia Campbell, Music Heals former blog editor here – yep, you heard me right – former! I am pleased to say someone that new and far more lovely than myself is moving in to take my place here as blog editor for Music Heals. When I gratefully began working with this organization, I was just beginning the last phase of my music therapy training as an intern, and since finally graduating with my degree last spring, this January I began my own business as a fully accredited music therapist. This new venture has admittedly occupied much of my time and energy, which is why I decided that it was sadly time to say goodbye to editing the Music Heals blog! Beginning your own private practice is a lot of work, as I have been quickly realizing, but it is an absolutely rewarding experience as well. It is such a joy to see lives being touched by music and I am really looking forward to what the future will bring as I continue growing and exploring this vocation.
I know I will really miss working with Chris and the Music Heals team. They have been so incredibly good to me! A huge thanks goes out to them for inviting me to be a part of this project from the beginning, and also a huge thanks to those of you that were so supportive and patient in working with us and joining our efforts in getting this blog up and running. We really could not have done it without all of you and your insightful and generous blog contributions. Thank you, so very much for your support for Music Heals and the profession of music therapy!
Okay.. enough! ..now without further adieu, like I mentioned above, there is someone that is ready to step in as the new blog editor and I know you will all love her! I know I already do, and I know she will do wonderful things for Music Heals and for this blog, so please join me in welcoming the lovely, Alexina Davis! Alexina and I decided to "pass the torch along" so to speak, we would work on a fun little joint post together. We sent each other music therapy-ish related questions and wrote responses to share with you all! My responses first, and then you'll finish with the featured Ms. Davis! Alexina has also graciously included a little more information so you can also get to know her better!
So please, read, enjoy, and farewell!
With much gratitude,
J.
Alexina: What's is your favourite thing about music therapy?
Julia: One of my favourite things about music therapy is also one of the most frustrating things about the profession! Music therapy has the potential to benefit a wide variety of populations, which is great, but for myself, I don't want to be too widespread in the work that I do. Rather, I would love to find my niche(s) so I can focus my work, learning and education and learn more about a fewer number of populations rather than knowing less than a whole slew of populations (though I also know that there are many skills that are absolutely transferable between them, which is good news). The tough part at this very early point in my career is figuring out which population to focus my time and energy on reaching out to when there are just way too many awesome groups of people out there to choose from. I wish I could work with them all! Only time will tell where the focus will fall..
A: Top five all time favourite songs?
J: There are far too many good tunes out there to choose from, so I'll give you the first five contenders that have been general constants for a majority my life.. and they are in no particular order..
– Circle of Life – The Lion King
– In the moment, any song I spontaneously create on the spot is always my favourite.. though I recall making one up about cooking chicken that was particularly great.. while I was in fact in the kitchen cooking chicken.
– Now We Are Free – Hans Zimmer, Lisa Gerrard
– Cemetery Gates – Pantera
– Basically any song by any artist who does killer harmonies.. (Eg. The Staves, Wailin' Jennys, Simon & Garfunkle, etc.)
A: If you were a musical instrument, which one would you be and why?
J: I would definitely be a nose flute so I could look ridiculous, sound cool, and start jolly conversations between people, all at the same time.
A: Who inspires you?
J: My parents. I am constantly touched and astounded by the beautiful servant heartedness that they radiate. Their lives demonstrate such a deep desire to love and serve those other than themselves. Their love, kindness, generosity, and unwavering support will always be encouraging to me, no matter where I am or what I am doing. Also my grandma Marshall and my grandma Wiens, whose singing voices I love to hear more than any other.
A: What drives you as a music therapist?
J: I don't believe the world is the way it should be, and though it is easy to become heavy with the weight of all the pain and sadness I see around me, despite these difficult moments I will always choose to hope for something better. I see music as a tool that can bring glimpses of beautiful restorative work into a world that so desperately needs healing and hope.
Now further musical insight from, Alexina Davis, the new Music Heals Blog Editor!
___________________________________________________________________________________________
Hello all you beautiful people of the interwebs!  For those of you who don't know me, let me take this chance to introduce myself!  Like Julia, I start this portion of my journey with Music Heals as a Music Therapy intern.  I am a singer/songwriter with a background in Jazz from Vancouver Community College and Composition at Selkirk College in picturesque Nelson, BC.  At the moment, I keep myself busy with work as an Applied Behavioural Interventionist with children with Autism, volunteering with numerous music therapy organizations and the MTABC.  Once I graduate, I hope to continue working with children, adults in mental health, and explore more opportunities in bereavement and family counselling, after completing a Masters.
I am SO excited to take over this blog from such a wonderful editor as Julia.  She has done an amazing job with this and I can't wait to continue her work and take this blog even further!
Julia: What experiences in your life have contributed the most to your decision to pursue music therapy?
Alexina: It's a long story.. I wanted to study psychology when I left high school but I didn't get in to the school I applied to so I went to music school instead, and I'm grateful everyday that I did!  I think what finally got me turned in this direction was the aftermath of a car accident.  During a therapy session, I realized that not only was I not doing what I loved, I also had lost my musical identity.  I wasn't singing or writing anymore and I was just going through the motions of my life.  Once I started making music again, I felt more like myself.  Then, I heard about this career, went to an open house at Capilano and it clicked.  I'm so happy that I get to combine my passions for music and psychology in this career!
J: How do you enjoy music for yourself on your own time?
A: It sounds kinda silly when I say it out loud.. I make up a lot of silly songs about what I'm doing or singing to my pets.  Like, when they're watching me and I'm looking in the fridge for what I'm going to make for dinner, I'll start singing about what I see in the fridge and what I can make out of it!  I'm always singing or humming to myself!  I also write a lot of other songs (sans inanimate objects!!); I have a songwriting background and it has always been my medium of choice for expressing myself.
J: Top three life goals involving music, go!
A: 1) I've wanted to learn to play the violin since I was little.  A friend of mine is a stellar violinist and she's given me a lesson already.. So I'm on my way!!
2) I can't believe I'm saying this, but I've never been to a music festival!  I really want to go to one, and there are so many great options locally but I just haven't the opportunity to go yet.  Maybe I'll make it to Squamish Fest this year!!
3) I'd love to release an album one day.  I've always been super passionate about using writing as means of expression and I think it would be amazing to have a professional album to put out there.  I've done a bit of studio work over the years, but it was mostly for school or myself and other things always got in the way.
J: Who is a music role model in your life?
A: Good question!  If I can pick someone who I don't know, I'd have to say Prince or Sade.  I can't get over how much talent that Prince has and how many times he's reinvented himself and evolved over the years.  When it comes to Sade, I love her use of jazz influence and how she melds that into her own music.  A lot of my writing has sounds of her in it, probably because of my jazz background and also having her on repeat for hours when I discovered her 😛  On a more local level, I'm influenced by all of my peers.  I can look at everyone I know through my music schooling, and be inspired on so many different levels.
J: If you were a musical instrument, what music instrument do you think would you be and why..,?
A: Wow, what an incredible, tough question!  There are so many that I would love to be.. Ukulele because it's so happy and spunky; piano because it is capable of so many colours.. But I think I'd say a cello.  I've always been drawn to the beauty of strings and I think that I can relate to the quiet strength and vulnerability that it shows but there is also a sense of power and leadership that can step forward when needed.  Although, I could also see being something loud and obnoxious like a Kazoo.. But who doesn't love a good Kazoo solo every once and a while?!? They're loads of fun 🙂
J: What era of music do you identify the most with and why?
A: Definitely the Jazz.  I love the complexity of the harmonies and the use of tension and release in the melodies.  I'm always inspired by the lyrics; they are so clever and expressive and tied perfectly to the melodic structure.  I don't think that I've ever felt as connected or moved by music as when I'm singing this style.  It may have something to do with the fact that I was studying jazz when I really came into my own musically, but whenever I really feel that I need to express myself and my own writing doesn't seem to do it, I turn to this genre to find the perfect song.  Plus, the caliber of vocalists in this style is unbelievable! Billie Holiday, Nina Simone and Sarah Vaughn.. Come ON!  How can you listen to these women bare their souls and not have your heart strings torn?
Well, there you have it!  It was long, but I had a lot of fun getting to know Julia and introducing myself to all of you!  Stay tuned for more posts in the coming months and if you have an article you would like to share, please be in touch with me via blog@musicheals.ca.
Keep the music coming,
~Alexina 🙂
Are you a music therapist, music therapy intern, or a professional in a field related to Music Therapy that has something to share on the Music Heals blog?
Submissions should include to links to your website and any social media channels you would like included in the article.
Submissions may be edited for length and photos for publication will require a waiver, which will be provided.Submissions should be sent to Alexina Davis: blog@musicheals.ca
Share this article on social media: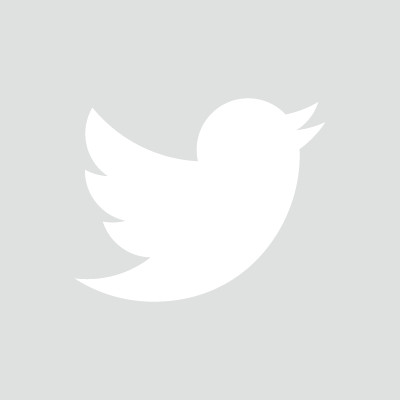 MUSIC THERAPY BLOG