Thick as Thieves Entertainment, Kelowna Toyota and Big White Ski Resort aim to kickstart new music therapy program to support mental health in the Kelowna General Hospital McNair Unit
By Laryssa Vachon February 28, 2022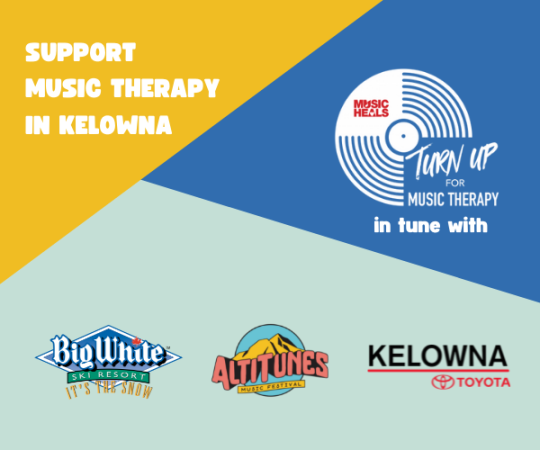 Since the beginning of Mitch Carefoot and Kurt Jory's audacious plan to start a music festival in Kelowna, they received tremendous support. Now, their Kelowna-based entertainment company, Thick as Thieves Entertainment, is in charge of producing two events we know and love: Denim on the Diamond and AltiTunes at Big White Ski Resort. 
"It became very apparent that music had this powerful ability to bring people together," says Carefoot and Jory. They also share that the pandemic was an important reminder of how everyone in the community is interconnected – how the health of the group relies on the health of the individual. 
But it wasn't until they started hosting live music events that they really took a step back and realized how profound an effect music has on all of our lives. 
"A mom listening to music with her baby in the womb, weddings, funerals, workouts, breakups, parties, road trips – music fills our souls through good times and bad. There is a song/artist out there that every single person can relate to, and when we feel represented, we are never alone."
With a desire to align themselves with a charity that was passionate about using the power of music to heal people beyond just events, Carefoot and Jory have supported Music Heals over the years and continuously strive to introduce music's healing powers to new spaces.
This year, with the support of Jamie Kaban, General Manager of Kelowna Toyota, and an anonymous KGH Foundation donor, that new space they are helping introduce the power of music to is a pilot music therapy program with Soul Sounds Music Therapy in the McNair Unit (Psychiatry) at Kelowna General Hospital (KGH). 
"We are so grateful to Music Heals and their donors [Kurt, Mitch, and Jamie] for this very special gift," says Melina Moran, Director of Grants Management at KGH Foundation. "We have witnessed first-hand how music can be immensely powerful in a therapeutic environment, and the KGH Foundation is excited to support the launch of a formal music therapy program for psychiatric patients."
The first ever music therapy program at Kelowna General Hospital 
At the McNair Unit, patients are offered services and support for needs such as mental health, adjustment to disability, addictions, stress, and/or marital issues. Through music therapy, music therapists Kayla Turnbull and Lizzy Walsh hope to offer a new form of support that positively benefits participants. 
"This will be the first ever music therapy program at Kelowna General Hospital," shares Turnbull. "And I am thrilled to explore the benefits of music therapy in a new setting." 
Modeling their program after other successful and sustainable music therapy programs offered in psychiatric care, such as St. Paul's Hospital in Vancouver and Burnaby Centre for Mental Health & Addiction; Soul Sounds Music Therapy will use the clinical use of music to help an individual achieve therapeutic goals. In psychiatric care, these goals could include: exploring self-expression safely, decreasing isolation and loneliness, increasing relaxation and inner strength, and addressing feelings of anxiety, stress, and/or fear.
"I am excited to build trust and relationships through music to facilitate self-expression and social connection with folks seeking wellness support," says Turnbull of their program's person-centered approach that meets people where they are at. "I recognize how challenging hospitalization can be, and I hope that this pilot project can support those in such a vulnerable time."
As someone who is passionate about mental health, Turnbull believes that music has a way of accessing the feelings that sometimes are too painful or unattainable by words. Especially after the immense impact of COVID-19, she hopes this program can help give back to the community and support folks through their walk in wellness. 
Music and mental health
There are many reasons why Mitch Carefoot and Kurt Jory wanted to focus their support on mental health, but one important reason is because of the stigma often attached to it. Because of this, they hope to use their platform to support people's mental health from both at their events and beyond – reminding their local community and society as a whole that music is one of many practices that can help in the healing process. 
"Live music events have a powerful way of connecting us and fostering a deeper sense of empathy for one another in our community. We all have songs that take us to another place if only for a moment, and we can't hold back that nostalgic smile reminding us of the people that make that memory so special." 
Their ongoing hope is to link local musicians with those in need of music therapy, further supporting both sides of the equation – and that every hospital, long-term care home, hospice, special needs education centre and mental health facility have access to music therapy. 
And with music therapists that understand the importance of what they do, it brings this hope closer to reality. 
"Music is my inspiration and the key to who I am," says Turnbull. "It helps connect me with myself, my community, and the world. I find it is often the best way to communicate. In some of my most difficult times, music has been my companion. It constantly listens to me and sees me without judgment. I can always find a song to describe my day or share how I feel. It's something I carry with me everywhere." 
While the Soul Sounds Music Therapy pilot program will begin its music therapy sessions this spring, the Thick as Thieves Entertainment Altitunes music festival will be spreading the power of music in its own way on April 2 in Kelowna at Big White Ski Resort, with performances by headliner Arkells and special guests Lights and Daysormay. 
"We are so excited to bring AltiTunes Music Festival to Big White Ski Resort," says Michael J. Ballingall, Senior Vice President, Big White Ski Resort Ltd. When hearing about how the donation from Thick as Thieves Entertainment and Kelowna Toyota would help patients at KGH with the power of music, Ballingall was inspired to invest even more for his community to support others' mental health. 
"It will be the highest concert ever in Canada and the largest event in the history of Big White Ski Resort. We are a Canadian owned and family-operated organization that strongly believes in giving back to our community."
Share this article on social media: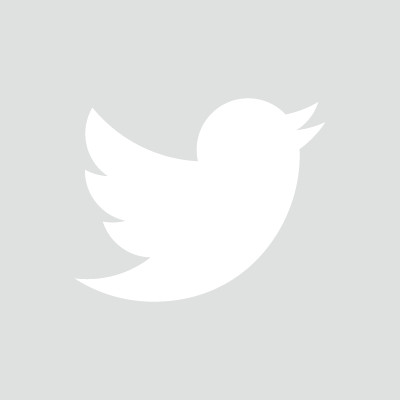 MUSIC THERAPY BLOG