Impact Stories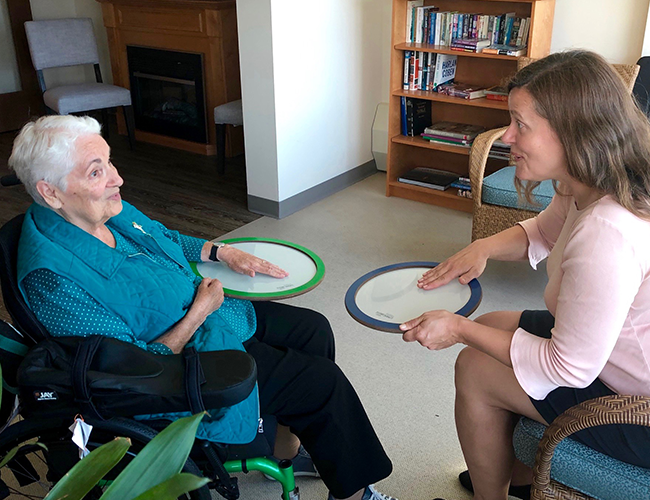 Mount ST Mary Hospital – Victoria, BC
When Nora was admitted to the hospital, it was clear that she was uncomfortable with her new surroundings. Living with dementia and some mental health challenges, Nora would ruminate on her worries to the point where she would require antipsychotic medication. After attending a music therapy session, the music therapist discovered that Nora had a deep connection to folk music and songs about nature and the music captivated her full attention. Nora said that her concerns would be "washed away by the music" and she would stop perseverating the moment she heard or played music. She actively contributes to the music therapy program, by singing and playing her guitar before and during groups, sparking discussions, and supporting other residents with words and hand-holding. Although she can still have troubled days, she knows that for her, solace is only a song away.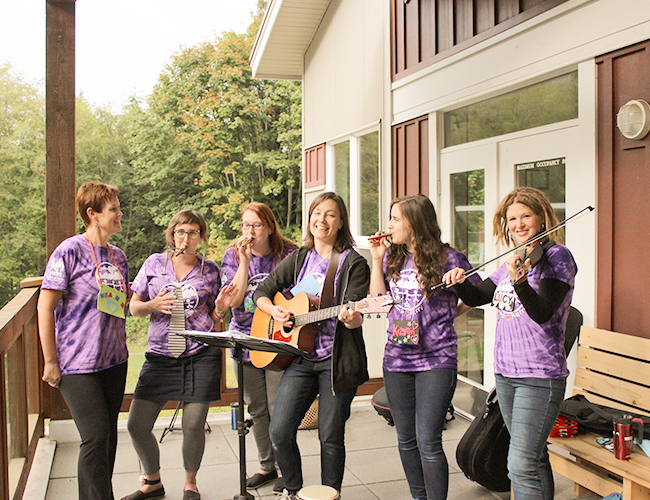 Camp Kerry – New Westminster, BC
Synergy, the Camp Kerry Community Choir, is made up of youth, adults and elders who want to sing in a mutually supportive community. Some of the members have lost a child, some have lost a partner or a family member, some have lost major abilities in their own functioning and some live with debilitating depression or anxiety due to their challenges in living with a chronic or serious illness. In light of the Covid-19 restrictions, they have now moved the choir program to a secure online platform using Zoom. Each session includes breathing exercises to calm the nervous system, singing songs in harmony, and reflecting on the connections between the musical experiences and personal journeys. The song material selected by the music therapist simultaneously allows for the expression of painful grief emotions while also celebrating the resiliency of the group participants. One participant summed up the importance of this program in these words: "I had tears in my eyes feeling the genuine love AND strength of our precious group. It's ever more precious now, the pure love, in contrast with the chaos and fear out there right now."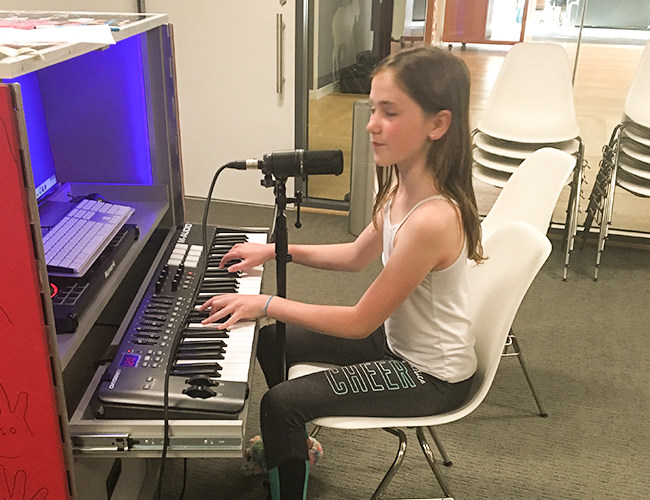 Ronald Mcdonald House – Vancouver, BC
Along with her family, 10 year old Ali from Kelowna arrived at Ronald McDonald House to support her older brother who needed a bone marrow transplant. She was eager to bring her guitar and play songs she was working on in her lessons at home. Each week she signed up for one to one Music Therapy sessions and never missed a drop-in session. One afternoon she arrived with a song she had written about her family and their struggles with her brother being sick. Over three separate stays totalling 149 nights Ali and the music therapist at RMH BC wrote and recorded an entire album using the Bandwagon mobile recording studio. Music therapy was the perfect outlet for Ali to express her feelings about her family's struggles.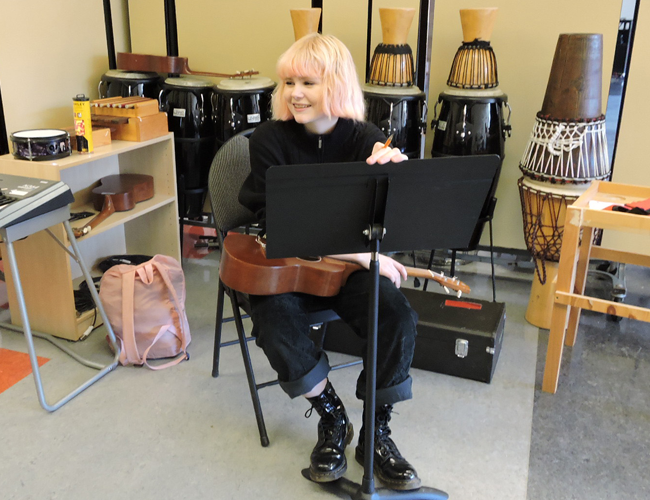 Mountainside Secondary – North Vancouver, BC
This student was ruthlessly bullied for their gender identity and sexuality at a previous high school they attended where self expression was not encouraged. This led to issues with mental health and diminished their creative side. Attending the Music Therapy program at Mountainside Secondary has changed their life. Music Therapy provides space to work through problems and insecurities and acts as a creative outlet to express their identity as a Queer musician. Since starting the program, they've noticed not only growth as a musician, but boosted self confidence and maturity in all areas. Knowing they have a safe place to be themselves has made it easier to attend school and therefore improved their grades and social life. "The music therapy program is so much more than just learning instruments and vocals, Because now I have the confidence as a performer and as a person that seemed impossible a mere year ago."