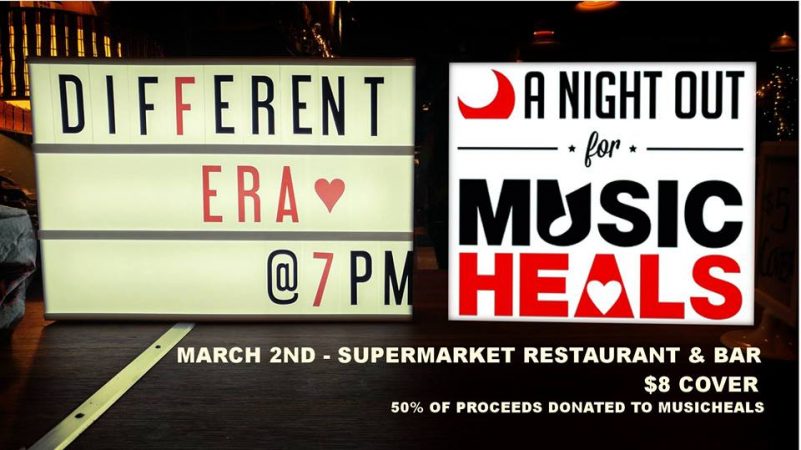 NightOut for MusicHeals at Supermarket
Title- Different Era @ Supermarket for Music Heals! while raising money and awareness for music therapy. Music Heals welcome support from nightclubs, bars, pubs, microbreweries, and restaurants.
Be sure to join Different Era at Supermarket for a night of music! 50% of your cover charge AND 100% of EP sales will go to MusicHeals, which in turn will support Music Therapy Programs in Ontario!
$8 cover
Ashley Kurkjian – Bandleader, Woodwinds, Compositions
Stef Haynes – Tenor Saxophone
Jordan Tunney – Trumpet
Nick Marshall – Trombone
Corey Clark – Guitar
Wesley Collett-Taylor – Bass
Giuliano Di Vito – Drums